"LEARNING GIVES CREATIVITY, CREATIVITY LEADS TO THINKING,
THINKING PROVIDES KNOWLEDGE, AND KNOWLEDGE MAKES YOU GREAT."
 Late Shri Dev Dutt Mengi Ji (Retd. District Education Officer) had been a reputed educationist, Visionary and Magnanimous Personality during his lifetime period and had rendered his "Dedicated Services" for the betterment and upliftment of all the sections of society in general, and economically weaker and under-privileged sections of society in particular.
His strong urge to serve the humanity did not end with his retirement from Govt. Service, rather it developed in the form of a "Sacred Mission" to transform the coming generations of mankind through the light of "True Knowledge" for a better, enlightened and progressive "Social Order" based on creativity, innovation and research-work.
It was in the year of 1969, when his cherished Dream/Objective of kindling the minds of the Coming Generations of Mankind took a Practical shape when, with his "Team of True Scholars", he laid the foundation of an Educational Institution – Shiksha Niketan in the vicinity of Gandhi Nagar – Jammu.
With the "Turning Wheel of Time" the small Educational Plant- "Shiksha Niketan" planted and nourished by this "Visionary and Philanthropist Noble Soul" flourished immensely with its sprawling Sister concern-branches to attain Educational Sky- Heights in Jammu & Kashmir to provide the value based quality Education to the coming generation, during all the times to come in the hierarchical order of its establishments:-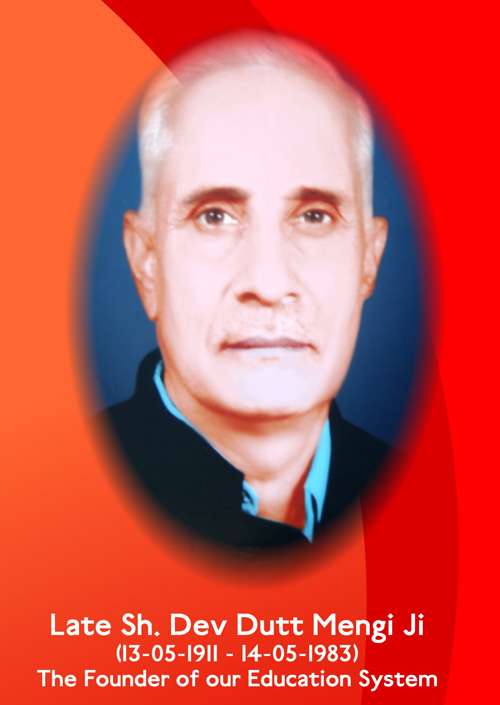 With the "Fully-Flourished Educational Network" of its Sister Concern- Branches Shiksha Niketan aims at serving the humanity by providing the "Value-based Quality Education" to its students to ensure their "Allround Personality  Development"– 1) Physical, 2) Mental, 3)Moral & even 4) Spiritual to enable them to be awakened responsible, enlightened & progressive citizen of this "Global Society" of modern era.
Let us all be a part of Shiksha Niketan by getting our children- the Future of our Nation, enrolled in this Unique & Premier institution
Jammu Province
J&K State/UT